"Bastard" is a bonus track of the album Enslaved. The beginning of this song has Foo Fighters resemblance in rhythm. It is about a hypocrite named Judas and efforts to stop them lying. Since it talks about Judas, this song was originally going to be included on their debut album as "Judas" that wasn't recorded at that time.
Judas… Liar... Judas… Liar...
Judas… Liar... Judas… Liar...

You keep saying lies, pretending that you're right
I see through you disguise, I'll see to your demise
You can fool some people, some time…
But you cannot fool all the people, all the time…

Why don't you stop your bullshit, stop fucking around
You're just betraying yourself and looking like a clown
You hurt so many people I can't keep the count
Why don't you face yourself and turn your life around…

No more lies, no more lies
I cannot take your lies
Kill the lies, kill the lies
Now it's eye for an eye…

Bastard
Traitor
Loser
Bastard

Scumbag, scumbag
A life you never had
Judas, judas
To me it's like you're dead

Bastard
Traitor
Loser
Bastard

Bastard!!!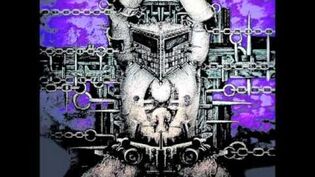 Personnel
Edit
Performers
Songwriter
Enginucers
Live-only songs on various albums
Community content is available under
CC-BY-SA
unless otherwise noted.