"Bumbklaatt" is a song included on the self-titled album Soulfly. The song title is a Portuguese vulgar word as it references about rough times in the life. According to Max Cavalera, this song was inspired from the tensions between Sepultura (his former band) with Brazilian bands Ratos de Porão and Sarcófago. The song title was originated from Jamaican patois for "blood clot" and it is also "a big insult... It means motherfucker or a piece of shit in Jamaica."
Grow tha fuck up you waste
Can't you see what it takes
To be a real man
Talking shit all your life
No integrity or pride
Fucking mind full of lies

You fake
You waste
You bumbklaatt...

Now I know why
I turn my back on your life
And watch your envy arise
Now it's been so long
Yeah, you still won't grow up
And you never belong

So fuck you and your friends
I got time for revenge
And you ain't got tomorrow
So fuck you and your friends
Cause they still are the same
And your bullshit remains...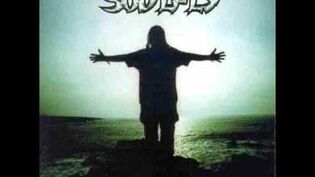 Personnel
Edit
Performers
Session musicians
Songwriter
Enginucers
Richard Kaplan – engineering, additional production
Chuck Johnson – second engineering
Rob Agnello – second engineering
Steve Sisco – mix engineering
George Marino – mastering
Live-only songs on various albums
Community content is available under
CC-BY-SA
unless otherwise noted.