"Cangaceiro" is a bonus track of the self-titled album Soulfly. The word used for the title means a form of social banditry in the late 19th and early 20th centuries in northeastern Brazil. This song speaks in Portuguese about bandits having limited lives with the presence of governments and land owners. Due to this theme, "Cangaceiro" is a political song.
Quando sinto o cheiro da caatinga
O serto d
Me d vontade de matar
Sou Lampio
Sou bandido
Eu sei que algum dia
Minha cabea vo degolar
Cangaceiro
Cangaceiro

Sou rei do cangao
No se aquieta comigo
Que eu te arregao
A morte comanda o cangao
E o meu nome alm do espao
Virgulino Ferreira
Serto de Canudos
Aqui eu nasci
Virgulino Ferreira
Serto de Canudos
Aqui eu morri
Cangaceiro
Cangaceiro
Cangaceiro
Cangaceiro

Cangaceiro
Cangaceiro
Cangaceiro
Cangaceiro
Lampio!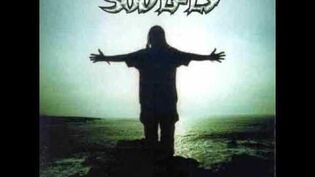 Personnel
Edit
Performers
Session musicians
Songwriter
Enginucers
Richard Kaplan – engineering
Chuck Johnson – second engineering
Rob Agnello – second engineering
Steve Sisco – mix engineering
George Marino – mastering
Live-only songs on various albums