"In the Meantime" is a song included on the album Prophecy. This is Helmet cover as it contains psychedelic elements. This Soulfly song was written solely by Helmet songwriter Page Hamilton.
Unlike the original Helmet version, this Soulfly version has the heterogeneous outro featuring a percussion, bass, bagpipes, and sitar tones lasting for 100 seconds to end the track.
Earth tone suits you
So get up and smile
If I could hold your feet down
Get to know for awhile

To make a due is a promise
Hard to keep without help
Never taught to look in
I'm too concerned with my health

Help me spread right ash is
Cow fertilized
Come down in a feed town
Strength to minimize
Hold it in the meantime, in the meantime

In the meantime, in the meantime
In the meantime, in the meantime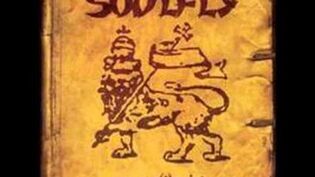 Personnel
Edit
Performers
Session musicians
Songwriter
Enginucers
Live-only songs on various albums
Community content is available under
CC-BY-SA
unless otherwise noted.