"No Hope = No Fear" is a song included on the self-titled album Soulfly. The song plays palm muted guitars with Max Cavalera's harsh screams. In addition, Max uses talk box to adjust frequency of instrument sounds while adding vocals to it. It is the only Soulfly song where talk box is deployed. Lyrically the song speaks that the life is mine, not yours, given them no hope to be free while having no fear.
Told you can never be free
Whoever told you can't seek out that dream
Whoever told you can never be free
Whoever told you that is your enemy you see

My life is mine, my right is mine
'Cause it's my life, you see, not your life
My life is mine, my right is mine
Sometimes you have to lose your mind

No hope, no fear

I won't wait for the next life
The time is now, the time is right
Follow my heart, I'll get through
If you're not now you never were

So lose yourself to find yourself
Don't need to act like nobody else
Sometimes it feels as if the road is blocked
I'll find a way, I'll move those rocks

No hope, no fear

Freedom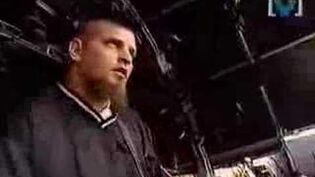 Personnel
Edit
Performers
Songwriter
Enginucers
Richard Kaplan – engineering, additional production
Chuck Johnson – second engineering
Rob Agnello – second engineering
Steve Sisco – mix engineering
George Marino – mastering
Live-only songs on various albums
Community content is available under
CC-BY-SA
unless otherwise noted.