"Plata O Plomo" is a song included on the album Enslaved. The title is Spanish for "Silver or Lead". In this song, Max Cavalera sings in Portuguese while bassist Tony Campos sings in Spanish while playing bass. This song tells the story of the Colombian drug dealer Pablo Escobar. Campos named this song after the slang term used by drug dealers. There are couple of unique moments in this song, including beats sounding like a shotgun from the classic first-person shooter series Doom, and Steely Dan's Gaucho-like Spanish acoustic guitar before ending the song.
Pablo Escobar, rei da Cocaina
Criou emperio de drogas e mentiras
Matava gente - la na rua
O Padriho, seu apelido
Fora da lei desde menino
En Medellin ele cresceu
Era Diabo ou Filho de Deus

Plata O Plomo
Plata O Plomo
Plata O Plomo

Pablo Escobar, senor De La Coca
Reino de Miedo, terror, violencia
Control del mundo desde Medellin
Obedese, o ves tu fin
Tuvo el poder, dando mordidas
Comprando juezes y chota sucia

Plata O Plomo, haci es la ley
Te haces rico, mueres cuey
O cartel de Medellin finalmente chegou ao fim
Sequestro e tortura matava todos - filhas da puta

Narco Pablo - Amado Odiado
Narco Pablo - Amado Odiado

Pablo Escobar, hombre de la jente
Con Lana Sucia, queria ser Presidente
Pinche Gobierno lo rechaso
Venganza suya, empe so el terror

Narco Pablo - Amando Odiado
Narco Pablo - Amando Odiado

No telhado
ele morreu
Chuva de balas
O chao tremeu
Emboscada
Se meteu
E sem saida se fudeu
A policia
Filha de puta
Se deu melhor nessa luta
Mas seu nome continua
Acendem velas na sua sepultura

Plata O Plomo
Plata O Plomo
Plata O Plomo
Plata O Plomo

Rico O Muerto

Plata O Plomo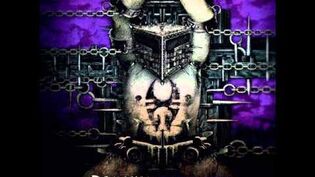 Personnel
Edit
Performers
Songwriters
Enginucers
Live-only songs on various albums
Community content is available under
CC-BY-SA
unless otherwise noted.