"Prophecy" is the lead and title track of the album Prophecy. This song deploys half-tribal rhythms and downtuned guitar with riffs resembling Sepultura's "Roots Bloody Roots". This song begins with a high-pitch post-industrial sample somewhat resembling a siren, up and down riffs, and lines of catchy vocals typical of Soulfly songs; the song ends with fast, thrashy riff with Cavalera chanting "New millennium tribal War" four times. This is one of five songs on this album to feature Megadeth bassist David Ellefson, playing bass for the whole song. Max Cavalera often roars in this song. The outro features sample of the wails by Asha Rabouin.
This song is about prophets predicting a world war. The lyrics has storylines about a group of tribes deconstructing cities in the desert next to the Red Sea, before marching to Mountains of Zion. While marching the way, they see a blind sheep, crown of thorns, and flag of the conquering lion. After reaching the destination, prophecy continues with tribal war in the new millennium.
This opening track is the only single as well as the only official music video released from the album. The music video has scenes of Soulfly members playing this song on top of pillar rock formation in Monument Valley, Utah.
I see the Red Sea part in front of me
I see the desert clouds bleed above me
I'm with the prophets on the final destiny
We'll fight the heathens and the ghost enemy

This is the prophecy
This is the prophecy

I see the money beggars on the last temptation
We're marching now through the devastation
I'm with the prophets on a mission of salvation
Cities falling, nations falling nations

This is the prophecy
This is the prophecy

I see the new millennium tribal warfare
I see them blind sheep going nowhere
The new exodus, just like they said
I see the crown of thorns, you know I was there

This is the prophecy
This is the prophecy

I see the times in this armageddon
I see the flag of the conquering lion
I must reach the mountains of Zion
I'm with the prophets and the prophecy goes on

This is the prophecy
This is the prophecy

New millennium tribal war
New millennium tribal war
New millennium tribal war
New millennium tribal war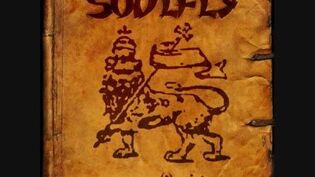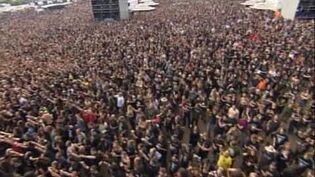 Personnel
Edit
Performers
Session musician
Songwriter
Enginucers
Live-only songs on various albums