"Refuse/Resist" is a bonus track of the album Omen. This is a Sepultura cover, in which the original version was recorded by Max Cavalera himself. It is one of several Soulfly songs that are Sepultura covers, but this is the only one that was recorded in the studio, while all others were only recorded live. The live recording of this song was released in 2005 for the DVD The Song Remains Insane, well before the studio version was released for the bonus track of Omen in 2010.
This song features Max's son Zyon on drums, which is significant because the original Sepultura version contains the audio of heartbeat in the fetus of Zyon before beginning the song. Unlike the original Sepultura version where he screams, Max growls in this song, while drums are more prominent. Like the original, the lyrics is about riots protesting against the authorities.
Fuck shit up

Chaos A.D.
Tanks on the streets
Confronting police
Bleeding the plebs
Raging crowd
Burning cars
Bloodshed starts
Who'll be alive?!

Chaos A.D.
Army in siege
Total alarm
I'm sick of this
Inside the state
War is created
No man's land
What is this shit?!

Refuse/Resist
Refuse/Resist

Chaos A.D.
Disorder unleashed
Starting to burn
Starting to lynch
Silence means death
Stand on your feet
Inner fear
Your worst enemy

Refuse/Resist
Refuse/Resist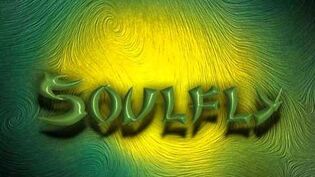 Personnel
Edit
Performer
Guest
Songwriters
Enginucers
Live-only songs on various albums
Community content is available under
CC-BY-SA
unless otherwise noted.