"Rise of the Fallen" is a song included on the album Omen. The album's only single was released coincidentally on the same day when the oil spill in the Gulf of Mexico began on April 20, 2010.
This song begins with Static-X-like riff with cyber tones mixed in, then sitar tones would lead to slow, death metal riffs. Max Cavalera and guest Greg Puciato (of The Dillinger Escape Plan) wrote this song about old soldiers dying in war then rising out of the graves to kill the authorities.
The music video has scenes of men jumping onto a crowd a couple times, growing into fighting in a concert hall.
Up from the ashes of despair and loss
Years of enslavement now come with a higher cost
Bureaucracy you chose to rule with fear
Now feel the wrath that comes from all those years

You choose to shut your eyes
Now repent

Rise of the fallen
Suffer the hand you dealt yourself
Rise of the fallen
The fallacy of fractured wealth
Rise of the fallen
Ignore the parts of your machine
Rise of the fallen
Drink from the fountain of your poisoned dream

Destroy the world and all the wars we're on
Ashes to ashes, dust to dust will come
I the destroyer of both worlds
Born from the womb of insult I come

You chose to shut your eyes
Now repent
You chose to shut your eyes
Now repent

Rise of the fallen
Suffer the hand you dealt yourself
Rise of the fallen
The fallacy of fractured wealth
Rise of the fallen
Ignore the parts of your machine
Rise of the fallen
Drink from the fountain of your poisoned dream

Drink from the fountain of your poisoned dream
Bled from your machine
Choke on the spirits that you tried to eat
Now on you they feed
You build the part; now you play it
We become the master
Drown in all the laughter
Law from below; now you obey it
Death comes never faster
This is the disaster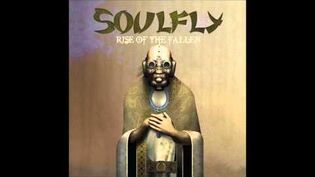 Personnel
Edit
Performers
Guest
Songwriters
Enginucers
Live-only songs on various albums