"Soulfly" is the title track of the self-titled album Soulfly. This melodic, world music instrumental features conga, tribal drums, sitar and soft bass strumming. This song may give some listeners to imagine their distant ancestors or even past lives, while reminding some others about the sunset in the Amazon jungle.
The song is included in the computer game Chain Smoke II.
This song is the first in the series of eponymous songs that would appear on every Soulfly album to date; they are specified by Roman numerals according to their album they're on in ordinal of release. "Soulfly I" is the only eponymous edition where it plays in the middle of the album, while all the subsequent editions play towards the end of the album. The newest eponymous edition is "Soulfly XI", which appears on the eleventh album Ritual.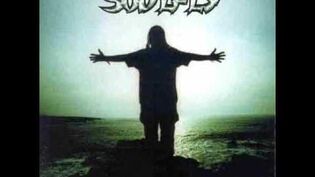 Personnel
Edit
Performers
Session musicians
Songwriter
Enginucers
Richard Kaplan – engineering
Chuck Johnson – second engineering
Rob Agnello – second engineering
Steve Sisco – mix engineering
George Marino – mastering
Live-only songs on various albums
Community content is available under
CC-BY-SA
unless otherwise noted.