"Soulfly V" is the closing track of the album Dark Ages. This is the fifth edition of Soulfly-titled instrumentals and the first that is the final track of the album. At 10 minutes and 50 seconds, "Soulfly V" is the longest Soulfly track but it has three distinct parts. The first part lasts 7:12 — the first 6⅓ minutes of this track plays a repetitive new age melody that reminds listeners of pleasantly relaxing in a calming dark world, then immediately switches over to the acoustic part for the last 50 seconds of the part, followed by another acoustic part, lasting 2½ minutes before ending this lengthy track with over a minute of church bells recorded at Holy Trinity Russian Orthodox Church in Moscow, Russia.
Marc Rizzo is the only band member to perform this song, playing flamenco guitar while the only other performer of this song is session musician Stefane Goldman, who performs four different instruments – sitar, acoustic guitar, mandolin, and microKORG synthesizer.
The rain heard at the beginning of this song was carried over from the outro of the last track "Staystrong".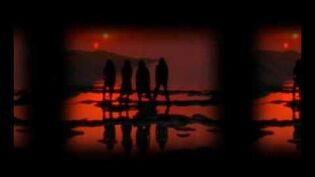 Personnel
Edit
Performers
Session musician
Songwriter
Enginucers
John Gray – engineering, recording, digital editing, assistant mixing
Milan "Bare" Barković – additional recording engineering
Alexkid – additional recording engineering
Darya Jubenko – additional recording engineering
John Bilberry – assistant engineering
Matt Marksbary – assistant engineering
Justin Salter – assistant engineering
June Murakawa – assistant mixing
Live-only songs on various albums
Community content is available under
CC-BY-SA
unless otherwise noted.