"Soulfly XI" is the closing track of the album Ritual. This song is flavored with a saxophone performed by Mark Damon of Pretty Reckless. The song begins with Planet Caravan style of stoner ballad acoustic with rhythm almost identical to that of Metallica song "One", and the song itself is comparable to King Crimson. It is unique that this song has no drums but programming beats reminiscent of Massive Attack.
Regarding the saxophone in this song, Max Cavalera spoken to LouderSound, "Marc put his guitar on it and then we have the saxophone as icing on the cake. It is the saxophone that holds everything together. I think it's a great closure, as the Sabbath did with Mob Rules and Heaven and Hell."
At 3:23, this is the shortest song of all of the Soulfly-titled instrumentals.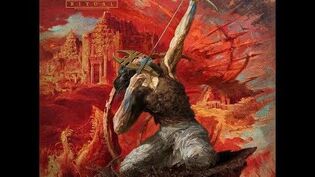 Personnel
Edit
Performers
Session musician
Songwriter
Enginucers
Nick Rowes – engineering, drum programming
Josh Brooks – engineering
Lana Migliore – assistant engineering
Jeff Sinclair – assistant engineering
Kyle McAulay – assistant engineering
Live-only songs on various albums
Community content is available under
CC-BY-SA
unless otherwise noted.