"The Summoning" is a song included on the album Ritual. The song is about the white people exploiting the tribes for their religion and culture. The track features Code Orange-esque sound with black metal tremolo and blast beats then closing with industrial style of electronic beats.
"The Summoning" was played live in Zwolle, Netherlands on June 28, 2018, nearly four months before the studio version was revealed with their album release. The song appeared on UK NukeBox playlist on Spotify on October 23, 2018 and played on Liquid Metal station on SiriusXM despite that the single wasn't released.
I walk the path of divination
Escaped the shackles of subjugation
Labor impunity was divine
A barren land, I leave behind

Broken bones, blood lost
War, drugs is all he learnt

Will you take my soul?
Will you take my world?
I fear no one
The strength I summon

Extermination came of age
Our innocence, tortured and chained
Exploited by your own ref‌lections
Your golden kingdoms, rotting infections

Smoking stone, breach of trust
Big throne, I bleed alone

Will you make me whole?
Will you make me holy?
Angel destroy my wrath
The strength I summon

Deceased, the rifter, the four years rain
Tyrant of fear, carnage are here
The 'richened light doesn't guide us
Your enemies are dead, the future unclear

We loath in hate, execution

Will you take my soul?
Will you take my world?
I fear no one
The strength I summon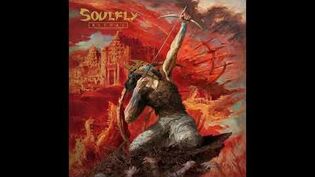 Personnel
Edit
Performers
Songwriter
Enginucers
Nick Rowes – engineering, programming
Josh Brooks – engineering
Lana Migliore – assistant engineering
Jeff Sinclair – assistant engineering
Kyle McAulay – assistant engineering
Live-only songs on various albums
Community content is available under
CC-BY-SA
unless otherwise noted.